In Mato Grosso do Sul, the most abundant vegetation, at least, in its original aspect, is the cerrado and, with its threatened experience, the need for conservation of this biome is becoming more urgent every day.
Typical cerrado plants and species diversity
Initially, the second largest territory in Brazil – the first is the Amazon Forest -, cerrado has twisted trees and shrubs, with a spaced vegetation that is found in a predominantly tropical region, with well-defined seasons: dry and rainy.
For this reason, the prevailing vegetation consists in species of the tropophilic type, which, in addition to adapting, are seasonal semideciduous (which fall part of the leaves during the dry season) with deep roots.
Although we are generalizing, cerrado is constituted by several characteristics of vegetation and it is classified in subsystems: field, cerrado, cerradão, forests, riparian forests and paths and swampy environments.
Composed of a rich flora, there are more than 500 tree species in Cerrado, but here we will highlight 10 types of wide distribution in Mato Grosso do Sul.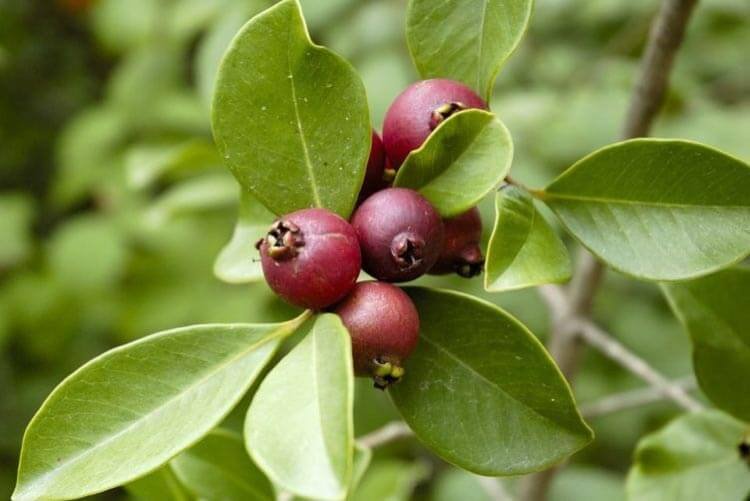 Araçazeiro
Among the uses of the araçazeiros, the best use of fruits and wood is made in folk medicine, with bark and leaves.
There are approximately 13 known species and the flavor of the fruits of these species can vary from sweet to bitter.
The native species of the cerrado is called P. firmum.
---
Pau-terra
Also native to the cerrado, it is among the most important woody plants in the region, with an average height of 6 meters and trunk from 30 cm to 40 cm in diameter.
Its fruits contain seeds with a shape that facilitates dispersion by the wind.
The flowers of pau-terra tend to have light tones and their shiny leaves qualify them to be used in landscaping.
---
Jacarandá
With a tortuous and irregular trunk, with no branches up to a height of 10 meters, 40-80 cm in diameter, the jacarandás begin at a young age to show all the exuberance of the species, which reaches 15-25 m in height and it is endowed with round canopy, which announce when spring is coming. Its bark and wood produce dyes for fabrics.
---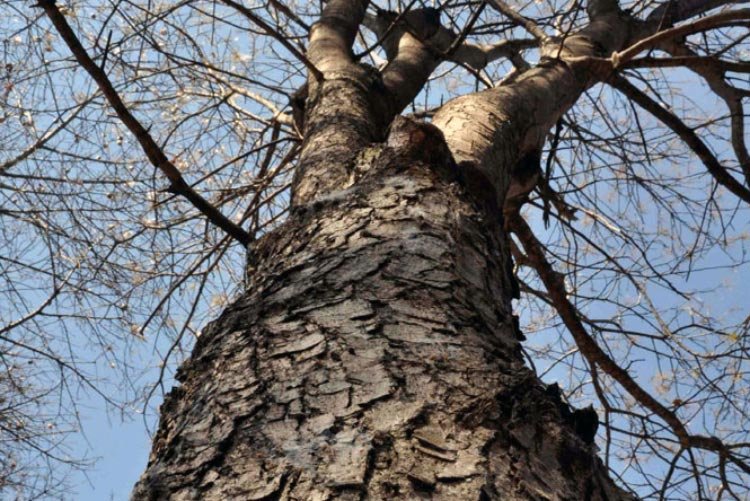 Cerrado's Aroeira
Carrying the fair reputation of producing the most resistant wood in Brazil, aroeira lasts a lifetime and another 100 years. And It is not by accident.
Its density is very high and, therefore, produces substances that have fungicidal and insecticidal action, making the action of deteriorating agents even more difficult.
---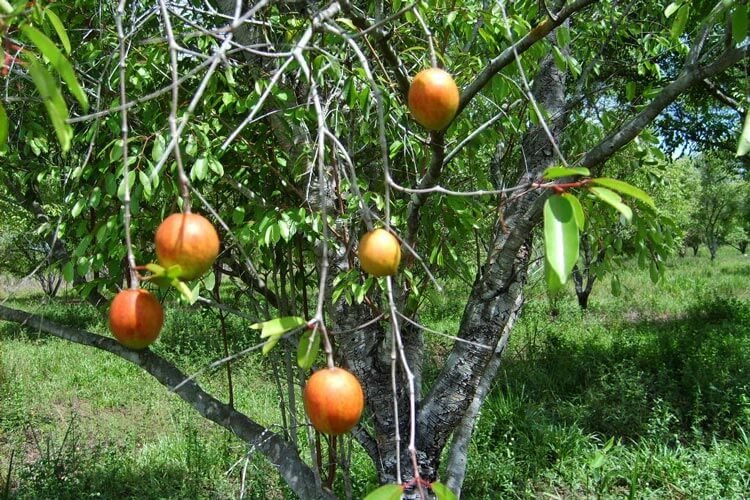 Mangabeira
One of the most important raw material producers for the juice and ice cream agroindustry in the Midwest, mangabeira is a plant that has potential for fruitful exploitation, as its fruits have a protein content superior to most tropical fruits.
The mangabeira is a tree of medium size, with small and pointed leaves.
---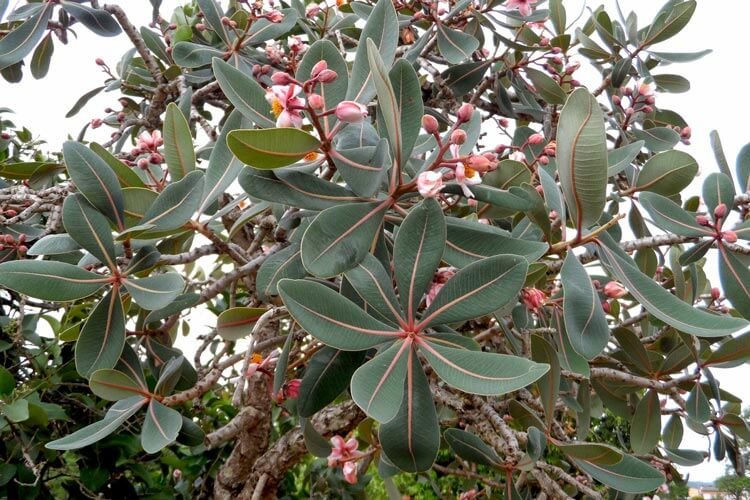 Pau-santo
Ornamental and medicinal, the rosewood has twisted branches, abundant and delicate flowering, which give a very beautiful aspect.
Its branches, its flowers and its fruits are used to making floral arrangements.
---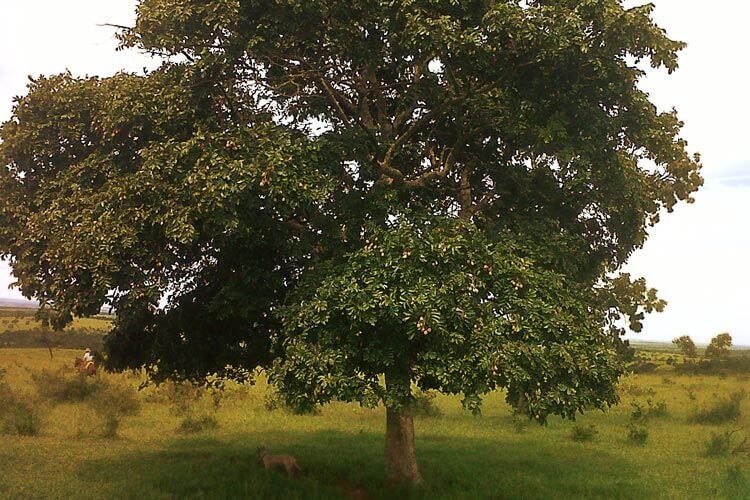 Baruzeiro
Imperious tree that can reach 25 meters and has fungicidal properties. It is imposing, with dense crown and trunk that can reach up to 70 cm in diameter.
Its fruit is protected by a hard shell that protects an almond with a taste similar to peanuts that contains high nutritional value.
---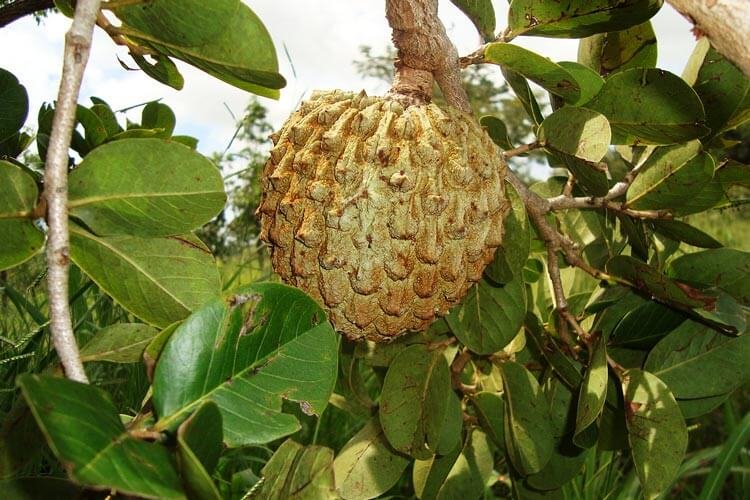 Araticum
Usually occurs in dry and sandy areas, the araticum can reach between four and eight meters in height.
Slowly growing, it usually bears fruit when it reaches two meters. It has antioxidants and helps prevent degenerative diseases.
---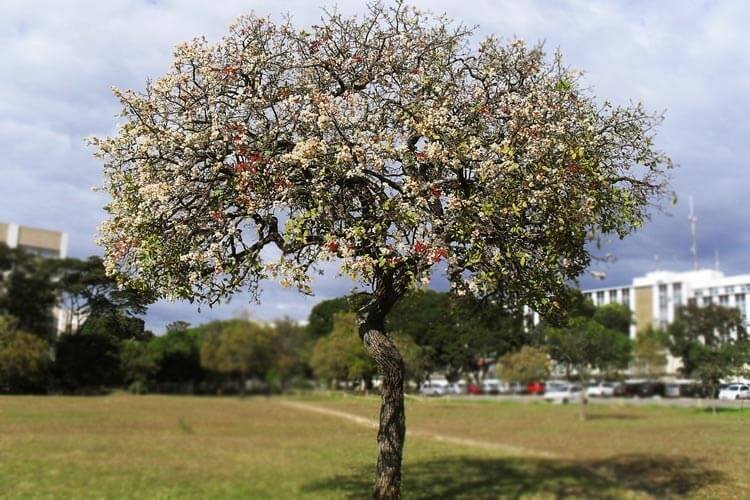 Cagaiteira
Cagaiteira has a thick bark typical of Cerrado and a leafy crown covered with bright green leaves, which can reach eight meters in height.
It has a curious name that come from the tree that originates fruit with a pleasant acid flavor and soft texture, but that must be consumed with care, as it has a strong laxative effect.
This is one of the popular explanations for the name "cagaita", that in portuguese means someone who poops a lot.
By contrast, its leaves have a constipating effect.
In addition to medicinal duties and producing a very tasty juice, the fruit is used in the manufacture of processed products, such as popsicles and ice creams.
---
Buriti
Inhabiting wetlands, Buriti is found very often. And it is used in making mats, brooms, hammocks, baskets and hats.
Iits root is tanned in sweet wine and has anti-rheumatic properties.
We know that there is a vast list of plant species typical of cerrado and that it is essential to spread their potential.
So, share more names with us and we will distribute knowledge about this rich flora.